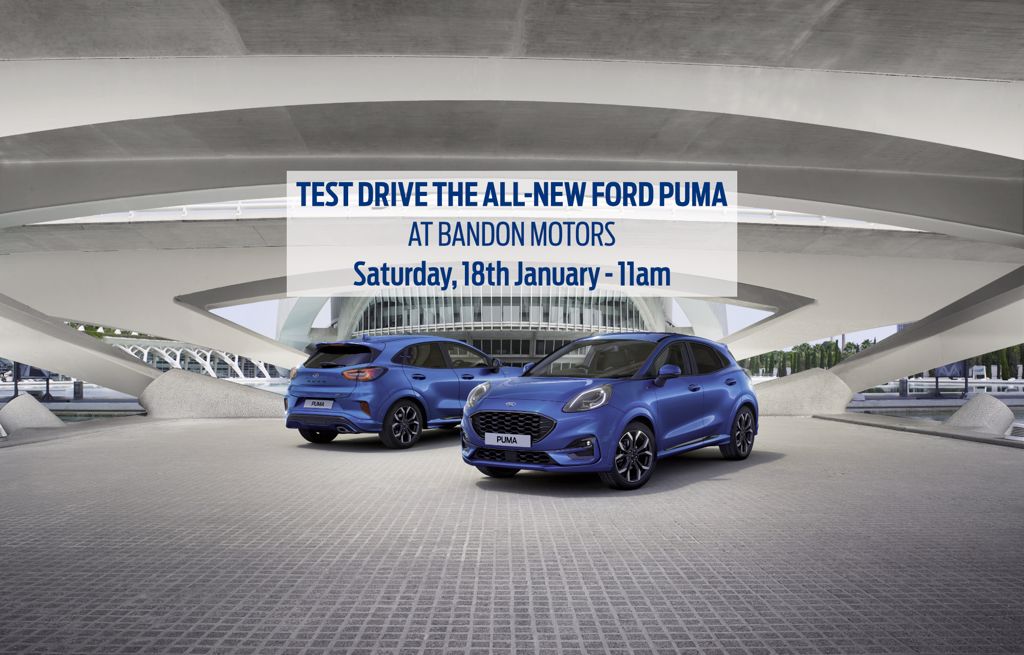 201 Sales Event - New Ford Puma
Bandon Motors is delighted to invite you to our 201 Sales event!
This Saturday, January 18th, at 11am we will welcome you to view and test drive the brand new Ford Puma SUV Hybrid!
We will also offer FREE MOTOR TAX on all cars test driven and sold for the next 10 days*!
So come by this Saturday and experience the Ford Puma, which is a finalists for Car of the Year 2020!
*offer valid until Jan 28th 2020
News