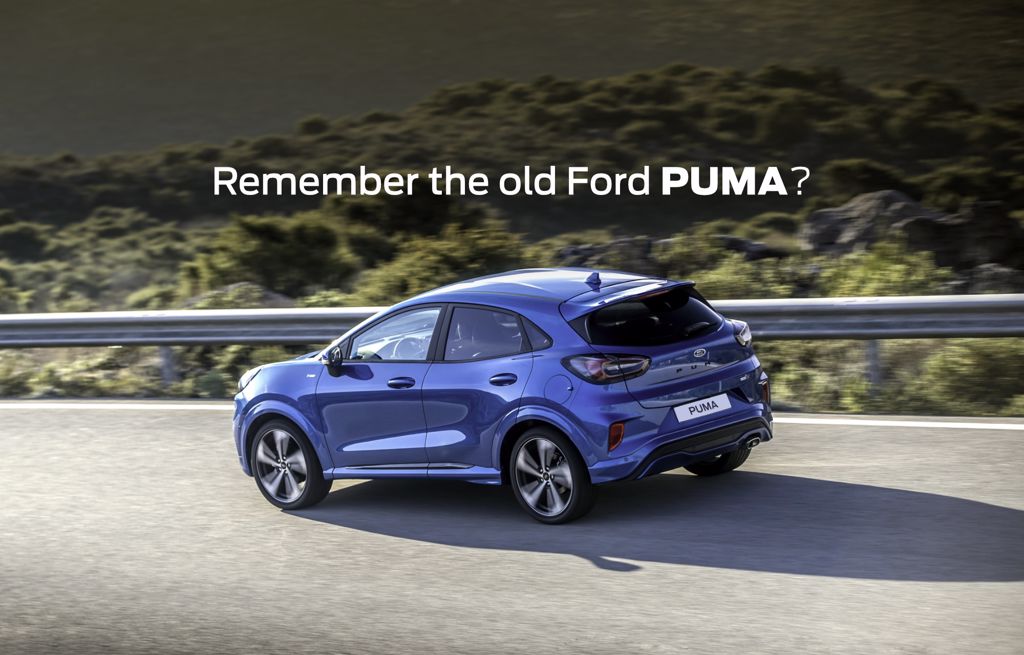 Remember the old Ford Puma?
The sporty coupe from the 1990s left a BIG impression on the car world. Well, THE NAME IS BACK!!
And this time it's on a stunning SUV. This is in fact, the very best car to go on sale in 2020.

Watch our very own Alan demonstrate the huge boot space, ideal for any staycations you may have a planned!
The acting from the lads may be questionable but there's no denying that this Ford Puma is nothing short of magnificent! Even Louie (the little doggy) is impressed with the car.
Call into us here in Bandon Motors. We have a wide selection of Ford Pumas just waiting for you to test drive! Our showroom and all our vehicles are being sanitized regularly to maximise safety!
It's the car of the future!
News