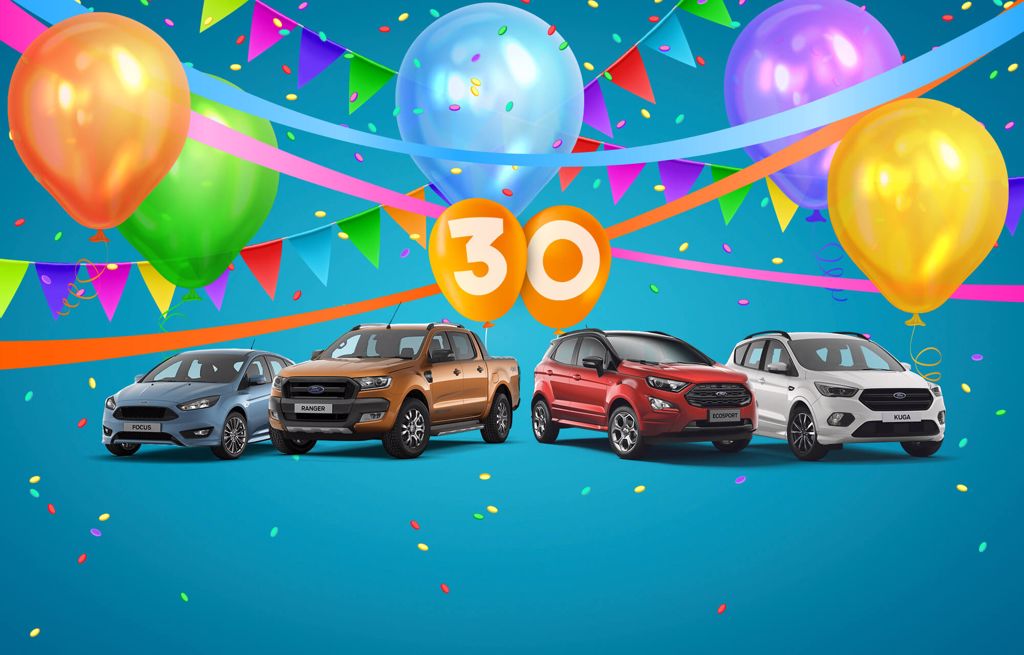 We're celebrating 30 years of being a Ford Dealer
It's our 30th birthday and to celebrate we have huge offers you won't want to miss!
To celebrate, we have a range of exclusive offers from clean-up bonuses on 182 cars and commercial vehicles to scrappage allowance on new vehicles and on our quality used vehicles.
View our celebratory offers here
Contact us for more information on our celebratory offers or drop by our showroom on Clonakility Road, Bandon for take a look round the newest Ford models and our selection of used vehicles.
Email or Call Me BackBook a Test DriveBook an AppointmentValue My Vehicle
News