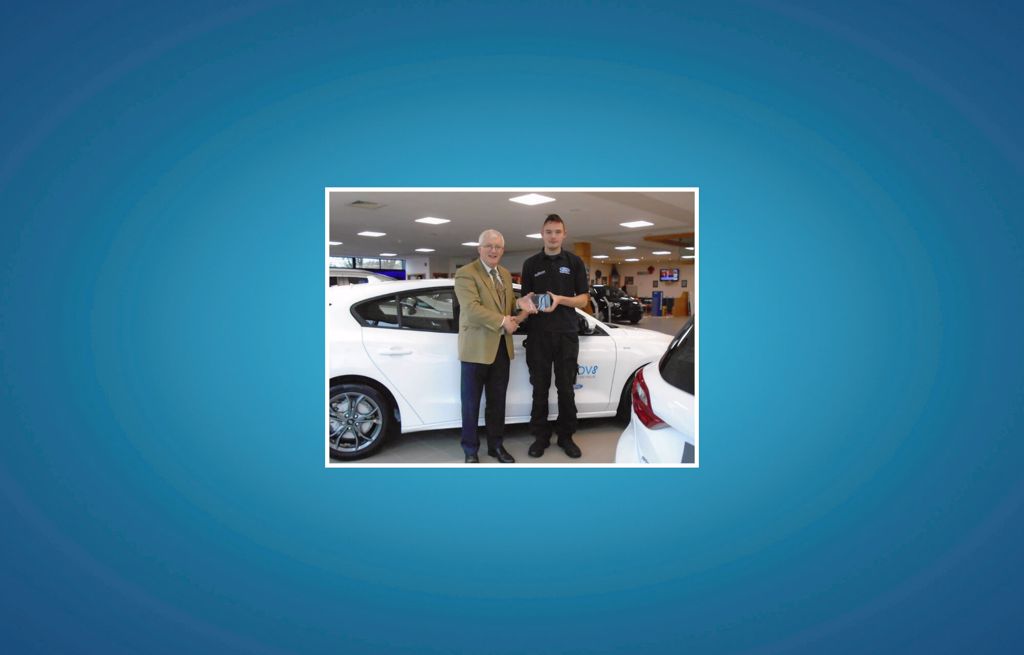 Eamonn O'Sullivan received his VHC award!
We are proud to congratulate Eamonn O'Sullivan on receiving his VHC award from Ford for servicing and providing outstanding Vehicle Health Checks on customer cars and vans.

Why not book your vehicle in for a service now, before the busy January period with our award winning technicians.

Servicing prices start from €149, depending on model.
Call our service department on 0238844422, or drop in anytime.
Picture above: Bob Clarke (left) and Eamonn O'Sullivan (right)
News